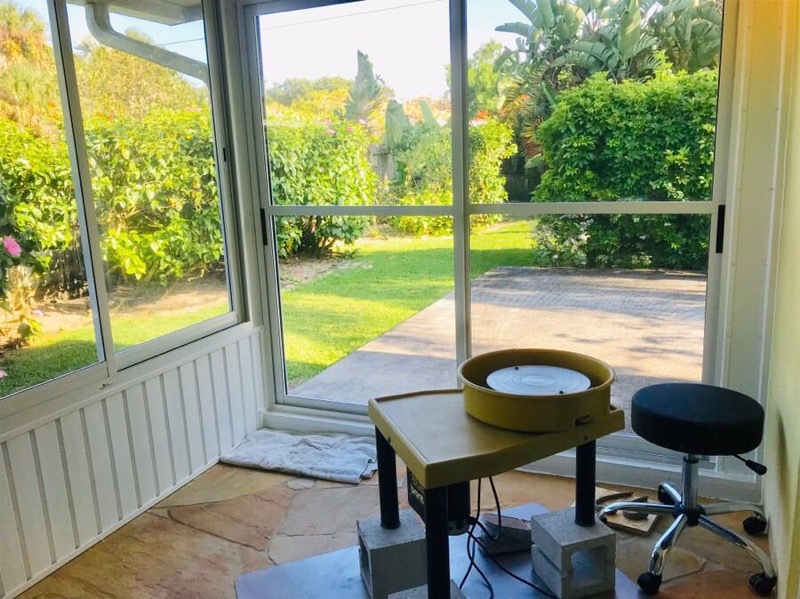 A sunroom in your Florida home is a wonderful way to enjoy the sunshine without suffering in the heat. Creating a sunroom can add space in the home that can be enjoyed year-round. A new or existing sunroom will benefit from quality window installations, including vinyl panels, acrylic windows, glass windows, or glass hurricane impact windows.
At Malabar Products, we specialize in all types of windows used for sunrooms, ensuring you have the right solution for your window needs. We can also update an existing screen room and install any of these window types to create a sunroom or help you update your existing sunroom with new, more energy efficient options. Whatever you imagine, we can create!
Acrylic Windows
A popular choice for Sun Rooms today would be the Side-Sliding Acrylic Window. Based on your individual preference clear or tinted acrylic windows can be used in a Sun Room. These windows can be custom made to fit into an existing screen room or to update your Sun Room. The hard finish and clarity create a look similar to glass but with the acrylic material.
With side sliding panels, the windows operate smoothly and can easily be removed. The windows provide a level of security, they lock when closed, via a unique locking system. Acrylic rooms have an added benefit as they are classified as a screen room and the space is not taxed as living space.
Glass Windows
Aside from acrylic, glass can be used for your Sun Room window needs. Side sliders can be installed, or you can go with our single or double hung installations. Prime doors and Cabana doors can also be installed for your entry and exit point needs. We handle all aspects of installation, including any electrical requirements, so you have a finished space with a lovely view for your home.
Vinyl Windows
Yet another option we provide, the Vinyl Window can be installed to provide quality and performance for your sun room. With 2-track side-sliders or 4-track vertical vinyl windows, you have an option that provides superior ventilation and protection from the elements such as wind and rain.
This window type is easy to operate and can be removed for cleaning. The window material is resistant to damage, a good option for areas that are used for children's play rooms or around a swimming pool. These windows come in two color options, clear or tinted and are custom made to fit your screen room area.
Glass Hurricane Impact Windows
Windows that are classified as hurricane-resistant or storm-proof are constructed with glass that is impact resistant. The glass has a layer of polyvinyl butyral or ethylene-vinyl acetate. This provides additional protection to your room addition. The window is constructed in a way that if it were to be hit with a flying object due to heavy winds, the inner membrane and the window frame will remain intact.
If you are looking for a window type that will provide added protection for your home, this is the right solution. The shatter-resistance helps to minimize damage during storms such as hurricanes. At Malabar Products, we are ready to serve you with a nice variety of Sun Room window installations. Give us a call today at 321-724-9966 to speak with one of our qualified team members!